About Us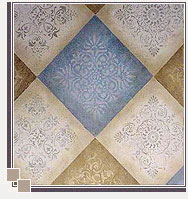 Indian Stones has been one of the fastest growing supplier and exporters of a comprehensive array of natural stones. Natural stones like beautiful rocks and minerals are among the most valuable gifts that nature has bestowed to mankind. Our company is based in Rajasthan, India, which is the storehouse of varied natural stones. With our own manufacturing unit in Rajasthan and with the help of our team of experts in the field of soucing of real stones of varieties, we have gained a vast expertise for supplying diverse range of natural stones and building stones with different stipulations.
Our proficient quality check examiners and supervisors carry rigorous checks on the procured product to ensure best quality standards in our array of products. In addition to our well equipped mines, we also have our own working unit where various eccentrics of natural stones processing is accomplished. Stones are in use since 'Stone Age' and have played a unparalleled role in the growth of present day civilization. Our client centric services are based on the ground of honesty and unity to offer them the best.
Product Range
Our gamut of products includes Sandstone, Limestones, Slatestones, Quartzite, Marbles, Cobbles, Pebbles and Stripes. These stones have found their application in interiors & exteriors flooring, pavements, wall claddings and around the swimming pools. With various finishes like Polish, Antic, Sand Blasted, Honed etc, these stones impart an elegant look.
Sandstones are quite hard, fine grained, compact, homogeneous rocks with good compressive strength and low water absorption property. The available colors are white, pink, beige, mint, red, grey, brown, teak look, green, copper, multi colored etc. The edges are either hand dressed or machine cut with surface texture either natural or sawn.
Slates have excellent shining property with fine to medium grained surface texture. The most common colors are copper, sea green, deoli green, silver grey etc. We offers slates in various sizes (cm) like 30 x 30, 40 x 40, 60 x 30, 60 x 40 within 10mm to 25mm thickness. Marbles are carbonate rocks and this category includes limestones also. We offer marbles in 4 colors - Green, Pink, Yellow and Kota Green.
We also specialize in furnishing these stones in different shapes. These natural stones can be availed in any configurations such as rectangular, circular and square as per the requirements of our clients. Our array of natural stones can be availed in a number of color combinations, textures and finishes.
Quality Assurance
Our in-house quality test facilities is carried out under the supervision of experienced industry professionals. We conduct stringent quality checks correctly from selection of materials to final release of the completed and polished product. The finished products that we offer are according to the defined quality parameters as it is subjected to rigid quality checks at different steps.
We ensure that our customers do not have to make any compromise on quality. These and many other innovative means used in the checking of raw as well as finished material help us ensure that only the best of the products reach our clients.
State-of-the-art Infrastructure
In order to provide products that are perfect as per the prevailing market scenario, we need to maintain a strong and advanced infrastructure adeptness. Our production unit is well-endowed with innovative equipment and tools that are often needed in the manufacturing procedure.
We also keep upgrading our existent machineries and induce innovative techniques and methodologies that help us to bring forth impeccable quality products at minimum time expenditure.
Warehousing
Our spacious storage facility allow us to store as many products as demanded. This fully equipped warehouse is fitted with the requisite tools and other facilities that deal with the entire storage and consignment of the natural stones and our other products. At our warehouse, we provide storage of goods, customization in size and polishing, packaging and transportation etc.
Packaging & Transportation
We use effective packaging materials and techniques in order to export our products safely all over the world. Packaging procedure is most significant for us as the natural stones may develop cracks easily on impact. Although natural stones from our mines are known for hardness, still we consider every possible safeguards to ensure effective packaging of products. The products are packed in steel boxes, wooden boxes, etc. as per the necessities of our clients.
We have an immense alliance with diverse C & F agents who help us for quick and timely delivery of cargoes. The team of experts has favorable associations with various interested agency facilitating easy dispatches of consignments.
Clientèle
Ages of experience in this field have given us enough of knowledge about the market requirements and anticipated changes. This facilitates us to offer products that satisfactorily cope with the needs and preference of the customers. Maximum customer satisfaction through qualitative service at feasible rate has made us popular in the global market.
We are dedicated to introduce new betterments of all faces in our exclusive product range. Assisted by an impressive team, we export our cost-efficient and advanced product range to various domestic as well as international market.
Why Us ?
Some of the important features which enables us to stand out are as follows:
Variety of natural stones and other stones.
Customization is provided to entire range.
Easy accessibility.
Strong and modern infrastructure.
Transparent deal.
Experienced and creative workforce.
International quality standards.
Competitive pricing.
Timely delivery of consignments.